Have you ever been sat playing Football Manager and FIFA and come across a player and see his nationality and question where on earth that place is? From 'The Sea' to the Amazon Jungle, to Suriname, home of some of Holland's finest imports, Brian Bertie takes a look at some of the finest stories of footballers to originate from obscure nations… 
Weverton – Rio Branco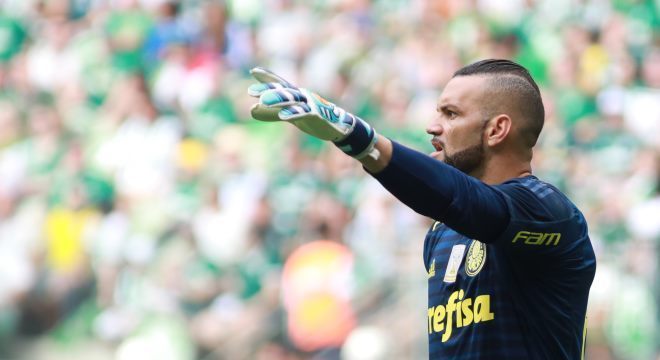 A gold medalist for Brazil during the 2016 Olympics, and current goalkeeper from Palmeiras, Weverton is one of few from the Acre region, let alone Rio Branco.
Brazilians have a lot of inside jokes, but a popular one includes that Acre does not exist as part of Brazil. Since it's so isolated to the rest of the country, it's a state that is often shrouded in mystery. All of the big cities (Cruzeiro do sul, Brasileia and Rio Branco) have below a 700,000 population and this affects its football as well.
Currently, Acre has Atletico Acreano playing in Serie C. While not the historic Rio Branco team, it doesn't stop the people from actively supporting them since they are closer to the top flight. The historic team, just known as "Rio Branco FC" has played in an international tournament despite never being in the Brazilian Serie A. They played in the Copa CONMEBOL in 1997 and were eliminated in the first round via penalties to Deportivo Tolima of Colombia.
Back to Weverton though. He is known for being an excellent penalty stopper. The shootout in the Olympic final with Germany is a good example. He started at Juventus of Acre. In order to get a move to the east, he played a blinder of a game against Corinthians with Juventus during the Copinha about 10 years ago. The Paulista side were clearly impressed and were keen on bringing him in. He is usually affiliated with Atletico Paranaense and now he is currently Palmeiras' keeper, the current champions of the Brazilian top flight.
Rio Mavuba – The Sea
For those who have played Football Manager, you'll notice that SI's research team have made Mavuba's birthplace as "the sea". This is indeed no mistake, and it is possibly one of the most intriguing stories in world football.
Rio has spent most of his career at LOSC Lille, including during the Gervinho and Eden Hazard era, where they won the title. He is now a frenchman, but it is said that his birth certificate claims he was born at sea, and has no nationality on it. There is quite the story about it.
He is the son of Mafuila Mavuba, a former footballer from the DR Congo, otherwise known as Zaire back in those days. He was even a part of *that* Zaire team from the 1974 World Cup. Sometimes infamously known as "the worst team in World Cup history". Zaire of course has dealt with plenty of conflict since the 1960's. Even after the Leopold era, they have not seen plenty of moments of peace despite them arguably being the richest country on earth in terms of resources.
During the Congo war, Mafuila escaped to Angola. While there is few official sources that claim he met his fiancé in Angola, given Mavuba's mother is Angolan, it is fair to assume he did. Of course, Angola later experienced a civil war of their own, which led to Mafuila escaping again, this time to sea. In 1984, Rio Mavuba was born with no official passport. They escaped to France and he didn't get his passport officially until 2004.
Gatty Ribeiro – Cobija
Bolivia may be landlocked, and begging for a coast, but this doesn't stop them from being an absolutely gorgeous nation. As all countries, there are particular regions that don't get much importance or attention as they should, and that area in Bolivia is perhaps Cobija located in the far north on the border with Brazil.
Located in the Amazon jungle, Cobija is not the first type of landscape that comes to mind when people think of Bolivia. Despite this, it should be interesting to note most of Bolivia's best footballers come from Santa Cruz de la Sierra which is more grounded as opposed to La Paz, the infamous capital that is the highest in the world, and where Bolivia play all their home games at 3600 metres above sea level.
Gatty Ribeiro isn't the most prestigious footballer to ever play, but there is quite the unique story to him. He was born in Cobija, and was taken to La Paz to play for Bolivar, arguably the country's biggest club. He was a right back, and played there professionally for about 8 years before moving to Real Potosi.
His final club was Guabira and then retired in 2011. However, in 2013 something happened that made him rethink things. Universitario de Pando won the Bolivian Segunda Division and became the first ever team from the Pando region to play in the Bolivian top flight. This made Gatty come out of retirement and play for his new local side. They played their games on the University pitch, since a proper stadium was not yet constructed. Today, they have a built stadium called the Estadio Jordan Cuellar, which holds about 24,000 people. This is nearly half of Cobija's population and is one of the bigger stadiums in Bolivia.
Unfortunately for Universitario Pando, they immediately got relegated and never has a club from Pando played in the top flight again. Gatty Ribeiro retired again however, decided to stay in his home town instead of La Paz and began to pursue politics. Similar to other footballers such as Romario and George Weah did after retirement.
Gatty won the municipal elections in 2015 and became the mayor of Cobija. That is another former international footballer (he did get a few caps for Bolivia) to add to the politics list. Cobija even has a club named after him now that actually does quite well in their region.
Clarence Seedorf – Suriname
One of the greatest players of the 21stcentury, it's hard to not include Seedorf in one of these lists. In terms of club history, it speaks for itself. However, how did he go from one of the smallest South American countries with an obscurity with football to becoming a part of one of the world footballing powers in the Netherlands?
Well the story is quite simple, but first Suriname does deserve an introduction. Firstly, similar to Guyana, Suriname is technically not a part of South America. Geographically, it is located on the continent. However, it is very different to most South American countries and often they refer to themselves as part of the carribean.
They speak Dutch which is not a latin language, not many people know about Suriname in South America and they drive on the left side of the road, something that is unheard of in many parts of the America's, let alone the south. However, the most important thing as mentioned, is that they don't really consider themselves South Americans. Kind of similar to how some Egyptians don't consider themselves Africans, even though they are based in the continent.
Now as for Clarence Seedorf, he was born in the capital of Paramaibo but moved to Almere in Holland when he was 2 years old. Of course he started his career at Ajax and went on to become one of the dutch greats. Not much of an argument with the following, but he is easily the best footballer to come out of Suriname, despite never playing for their national team.
—
Brian Bertie wrote a thread on Twitter about this topic, which has more examples. You can see that below: 
Here is a thread for you all.

Footballers from isolated regions in each country. So for example, Ushuaia in Argentina, Alice Springs in Australia, places like that. I will only update on well known players in each country as well. That's my only rule.

Here goes.

— Brian Bertie (@B_Bertie98) January 14, 2019